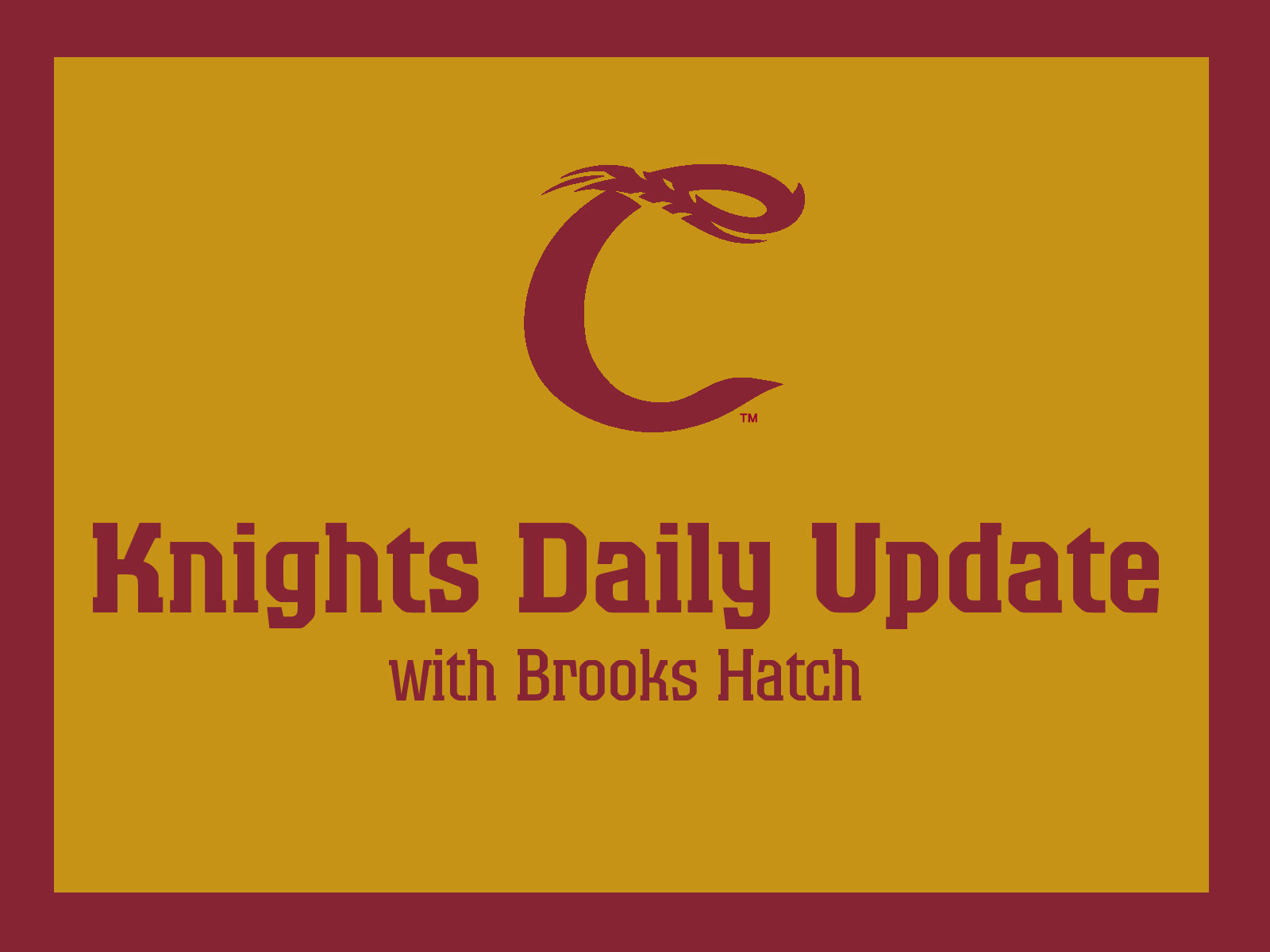 Brooks Hatch Blog: See You Tonight at Goss For Game 3
Happy Tuesday, everyone, from the world-wide headquarters (WWHQ) of the Corvallis Knights, your 2017 South Division playoff and 2016 West Coast League champions!
—————
What a game at Goss Stadium last night!
Facing elimination for the third time in the West Coast League playoffs, we erupted for six runs in the last of the eighth inning to defeat Victoria 6-0 in Game 2 of the Championship Series before a loud crowd of 1,655.
The victory evened the finals 1-1 and sets up a winner-take-all Game 3 at 6:40 tonight at Goss Stadium. Trenton Toplikar (UC Riverside) is our scheduled starter; we are seeking our fifth championship, the HarbourCats their first.
Here are some great photos from the game by Paul Rentz for your enjoyment.
Tickets are available by clicking here. Get yours now, and don't miss out on the final game of the summer at Goss Stadium!
We also won two elimination games against Yakima Valley in the South Division series after losing the opener on the road. Victoria won the Finals opener, 5-4 in Victoria on Aug. 12.
We have played in the Championship Series nine times in 11 seasons since relocating to Corvallis from Gresham before the 2007 season. We defeated Wenatchee in 2008 and 2013, Walla Walla in 2011, and Bellingham in 2016. Their finals losses were to Moses Lake (2007), Wenatchee (2009, 2012), and Bellingham (2015).
—————
Monday night's Game 2 of the WCL Championship Series against Victoria drew a great crowd 1,655. That raised out season attendance to 52,034 through 35 openings, a decrease of 1,769 fans from last year through a corresponding number of home dates. That's an average of 1,487 fans per game.
We will have our final home game tonight. We probably can't break our franchise record of 53,803 fans, set last summer in 35 home dates, but 2017 will be our No. 2 all-time year, attendance-wise.
The Ballpark Business website released its summer ball attendance rankings on Monday, and we rank 26th. Please click here for all the numbers.
—————
Helena (R Pioneer, Brewers) first baseman KJ Harrison (2015) was a combined 6-for-8 with two homers, five RBIs and two runs in a doubleheader split with Orem to earn Corvallis Knights Minor League Player of the Day honors. He was 3-for-5 with two bombs and three RBIs in the opener and 3-for-3 with two RBIs in the second game, and raised his average to .364. He played at Oregon State.
Honorable mention goes to:
Montgomery (AA Southern, Rays) outfielder Cade Gotta (2011) was 1-or-3 with a double and two walks and raised his average to .305t in a 5-3 win over Jackson. He played at San Diego Christian.
Tacoma (AAA Pacific Coast, Mariners) outfielder Mitch Haniger (2010) hit a solo homer in an 8-4 loss to Reno. He is on injury rehab. Mitch played at Cal Poly.
Mobile (AA Southern, Angels) pitcher Greg Mahle (2012) threw 1.2 scoreless innings of relief in a 9-7 loss to Pensacola, lowering his ERA to 2.94. He played at UC Santa Barbara.
Palm Beach (A Florida State, Cardinals) outfielder Blake Drake (2013) was 1-for-4 with two runs and a double in a 6-3 loss to Dunedin. He played at Concordia.
Lakeland (A Florida State, Tigers) pitcher Austin Sodders struck out nine in five innings of a 6-5 loss to Fort Myers. He got a no-decision. He played at Riverside City College and at UC Riverside.
—————
That's all for today. See you at the ballpark tonight. The Blog is taking a break after tonight's game, and won't return until late August. Until then, take care!