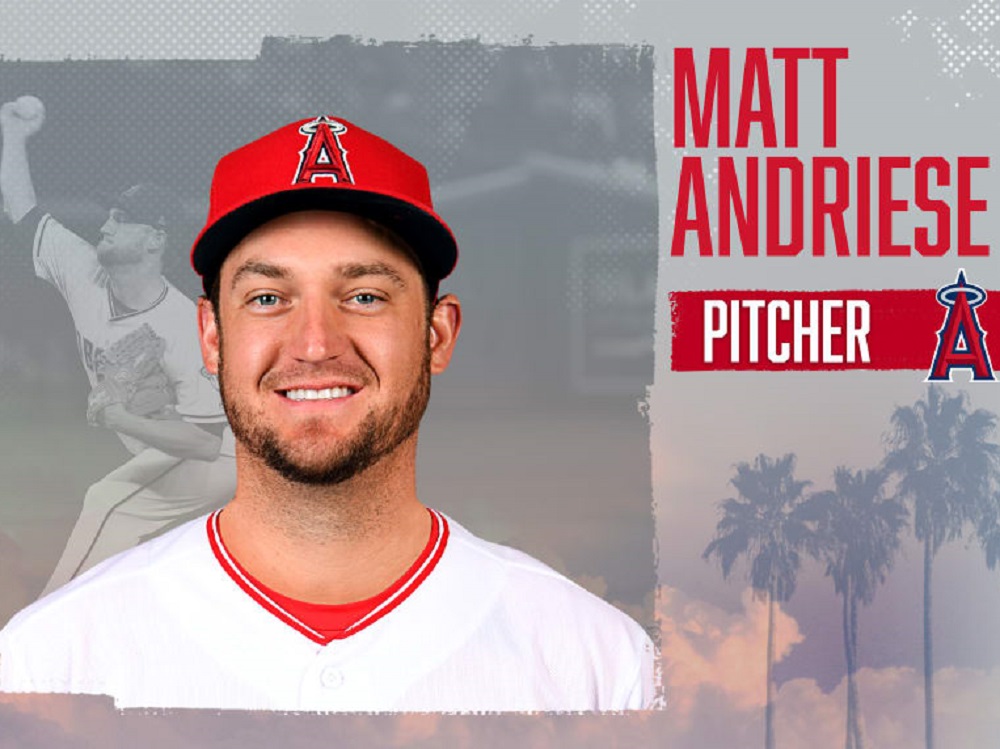 Brooks Hatch Blog: Matt Andriese Traded to Los Angeles Angels
Happy Wednesday, everyone, from the world-wide headquarters (WWHQ) of the Corvallis Knights, your 2016, 2017, 2018 and 2019 West Coast League champions!
————–
Right-handed pitcher Matt Andriese (2009), the 2009 West Coast League and Corvallis Knights Pitcher of the Year, was traded to the Los Angeles Angels by the Diamondbacks for RHP Jeremy Beasley on Jan. 14.
A UC Riverside product, Andriese was 5-5, 4.71 in 54 games for Arizona in 2019, with a save and 79 strikeouts in 70.2 innings. He is 24-30, 4.58 in 167 career games with Tampa Bay and Arizona, with five saves and 391 strikeouts in 428.2 innings.
He was San Diego's third-round selection in 2011 and was traded to the Tampa Bay in 2014. The Rays sent him to Arizona in 2018. For more details, please click here.
————–
Ex-Knights Jordan Qsar (2017), Jorge Perez (2012-13, 2015) and Trevor Frank (2012) are playing for coach Brooke Knight and the Perth Heat in the Australian Baseball League in 2019-20.
Qsar is hitting .331 in 36 games, with nine doubles, eight homers and 24 RBIs.
Perez is 1-0, 5.93 in 11 games, with two saves and nine strikeouts in 13.2 innings.
Frank is 2-0, 2.37 in four games, with a save and 20 strikeouts in 19 innings.
————–
Alum Bud Norris (2005), a longtime MLB veteran, has signed a minor-league contract with Philadelphia and will join the Phillies in training champ. A Cal Poly product, Bud did not pitch in the majors or minors 2019.
He is 67-90, 4.45 in 355 major-league games, with 47 saves, 1,153 strikeouts in 1,220 innings. He has played for Houston, Baltimore, San Diego, Atlanta, the Los Angeles Dodgers and Angels, and St. Louis in an MLB career that started at Houston in 2009.
Also, alum Nick Madrigal (2015), an Oregon State middle infielder who was our 2015 Most Outstanding Player, has been invited to spring training by the Chicago White Sox. The No. 4 overall pick of the 2018 MLB draft, he played at single-, double- and triple-A in 2019, his second season in the organization.
————–
Our 2020 schedule has now been finalized. We will open the home season against the Portland Sea Dogs on June 2 on Weyerhaeuser Science, Engineering and Art Day. For the complete 2020, please click here.
The Knights set a franchise record for total attendance in 2019 by drawing 59,357 fans to Goss Stadium in 36 regular-season and playoff games. We averaged 1,721 fans per regular-season game, and 1,071 fans for the four playoff games.
Thanks to the best fans in the West Coast League.
The WCL All-Star Game is scheduled for July 20 at Paul Thomas Sr. Field in Wenatchee. New AppleSox head coach Ian Sanderson and staff will coach the North Division's team and the 2019 West Coast League champion Corvallis Knights coaching staff led by Brooke Knight will coach the South Division. For more details, please click here.
————–
Some news from elsewhere in the West Coast League:
You can read Part 2 of a series on the history of baseball in WCL franchise cities by clicking here. Up this time, the South Division. You can read about the North Division by clicking here.
To kick off the new decade, the Bellingham Bells are excited to announce the return of four players from 2019 on the 2020 roster. Please click here for more details, from Our Sports Central.
————–
 That's all for today. See you soon!