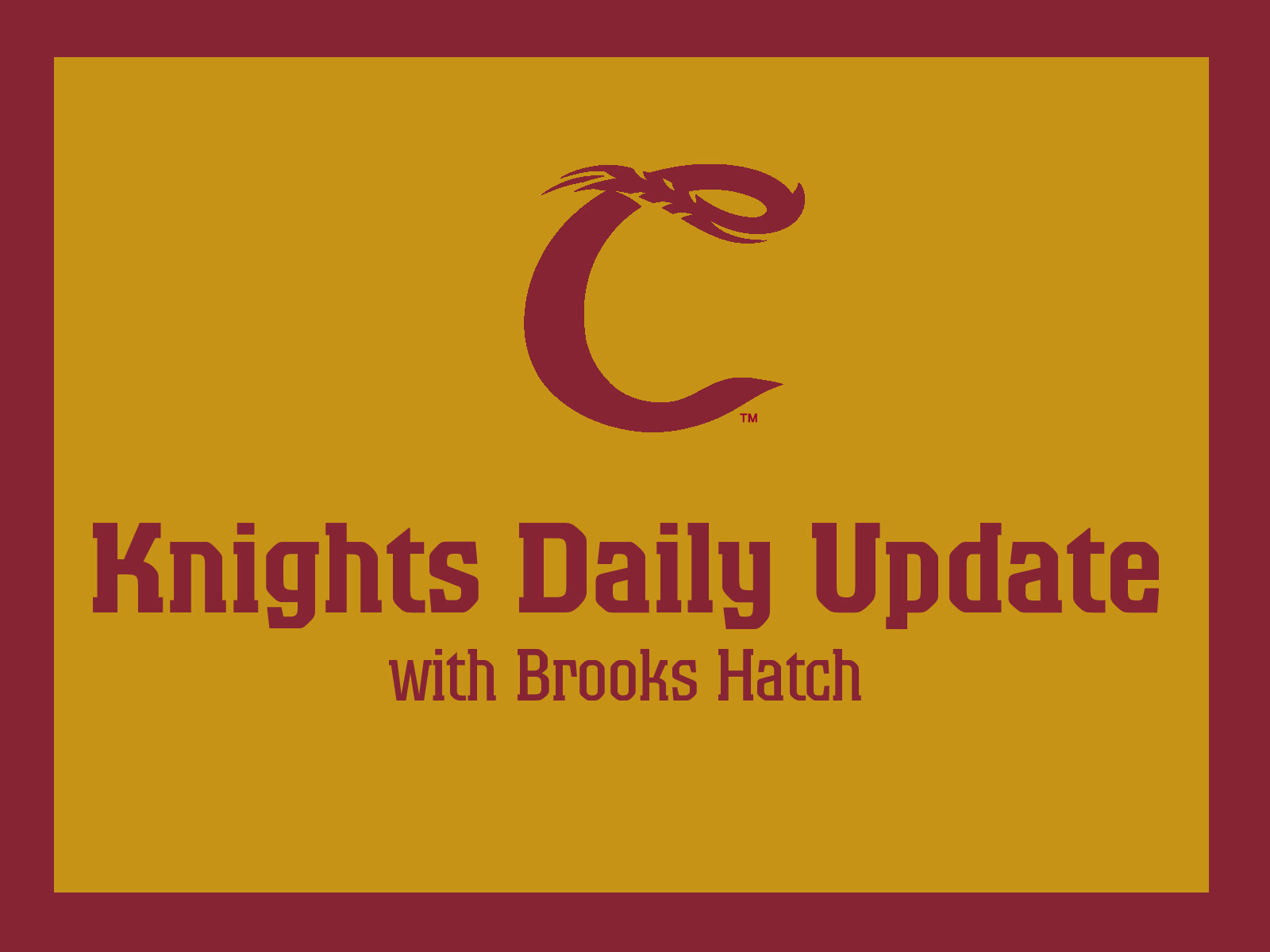 Brooks Hatch Blog: Knights Host Willamette Valley Brewers
Happy Thursday, everyone, from the world-wide headquarters (WWHQ) of the Corvallis Knights, your 2016 West Coast League champions!
—————
The Knights return to nonconference action at 6:40 tonight with a single game against the Willamette Valley Brewers of the Oregon Collegiate Baseball League. It is Pioneer & KRKT Military Appreciation Night. Active and retired military personnel are admitted free of charge.
Corvallis is 3-0 in nonleague games this summer. The Brewers are comprised of players from Corban University and Linn-Benton Community College. They play home games at Corban.
The OCBL is in its third season and consists of the Brewers, the Salem Capitols, the Haysville Hammers and the Bend Bucks. The teams play a 24-game league schedule, a 30-game overall schedule, and face the Portland Collegiate Baseball League all-stars at Goss Stadium on July 19.
The Knights return to WCL action with a three-game set against East Division opponent Walla Walla this Friday, Saturday and Sunday. East Division first-half contender Kelowna visits Goss Stadium on July 10-12.
Saturday's 6:40 p.m. game against Walla Walla is All Family Vision Care $1,000 Kids Dash for Cash Night, presented by State Farm Insurance. Gates open at 6 pm. Kids 12 years of age and under are eligible to dash for the cash on the Goss Stadium infield.
Our projected starting pitchers for the Walla Walla series are lefties Ross Massey of Tulane, Jordan Horak of Portland, and Hazahel Quijada of UC-Riverside.
—————
Wednesday's crowd of 1,323 raised our total attendance this season to 24,250 for 17 dates, an average of 1,426 per opening. That's down 319 from a corresponding date in 2016.
—————
Alum Nick Madrigal (2015) of Oregon State is hitting .333 (5-15) for Team USA in three games against Cuba at Cary, N.C. He has four runs, two RBIs and five steals.
The teams play again today and Friday. Team USA plays the Futures League all-stars on July 11, and finishes its schedule with six games against Japan on July 12-17.
He hit .308 (4-13) in three games against Chinese Taipei on June 28-30, with two runs and four steals.
—————
Montgomery (AA Southern, Rays) first baseman Dalton Kelly (2014) was 2-for-3 with a double and two RBIs in a 5-3 win over Jacksonville on Wednesday night to earn Corvallis Knights Minor League Player of the Day honors. He is batting .471 since being promoted from Charlotte of the advanced-A Florida State League. He played at UC Santa Barbara.
Honorable mention goes to:
Durham (AAA International, Rays) outfielder Cade Gotta (2011) was 1-for-1 with an RBI in an 8-4 win over Charlotte. He played at San Diego Christian.
Reno (AAA Pacific Coast, Diamondbacks) closer Jimmie Sherfy (2011) pitched a scoreless ninth, had one strikeout and earned his 11th save in a 6-3 win over Tacoma. He played at Oregon.
Hartford (AA Eastern Rockies) pitcher D.J. Johnson (2008-09) earned his fifth hold with a scoreless inning in a 4-3 loss to Bowie. He had one strikeout. He played at Mt. Hood CC.
Lake County (A Midwest, Indians) catcher Logan Ice (2014) was 2-for-5 with a triple, a run and an RBI in a 9-6 win over Fort Wayne. He played at Oregon State.
—————
Washington State freshman infielder Dillon Plew of the Yakima Valley Pippins and Auburn incoming freshman pitcher Jack Owen of the Victoria HarbourCats are the West Coast League Player of the Week and Pitcher of the Week for June 26-July 2.
Owen tossed seven shutout innings vs. WCL South first-half champion Corvallis at  Goss Stadium on June 28 to earn the win. The lefty only allowed two hits while striking out eight in a 5-0 victory. Owen is 2-0 on the summer with a 0.98 ERA. He has 20 strikeouts in 18.1 innings pitched.
Plew went 13-for-27 (.481) for the week with eight runs scored, three stolen bases, a double, a homer and 10 RBIs.
—————
That's all for today. See you at the ballpark tonight, and back here on Friday.