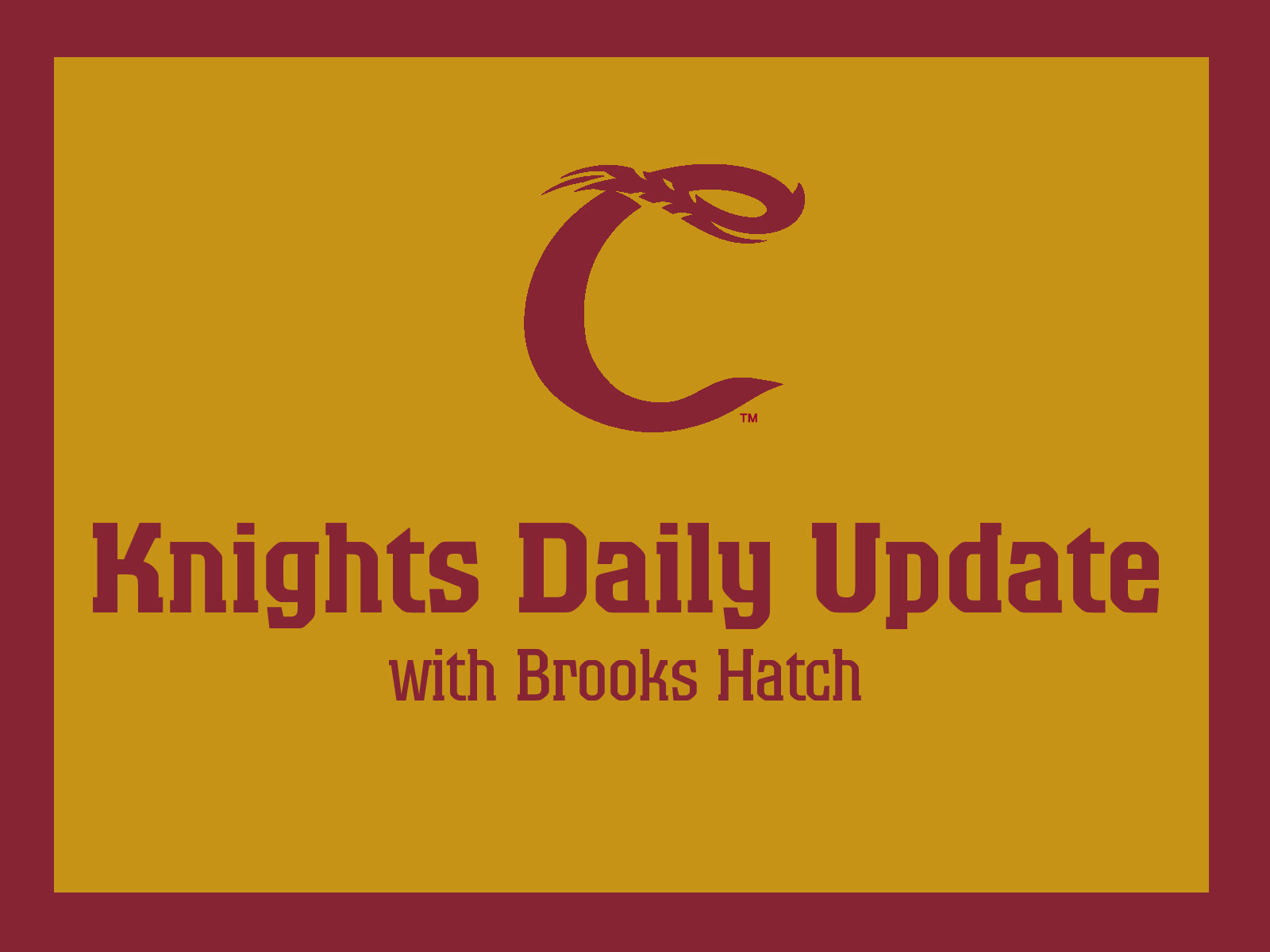 Brooks Hatch Blog: Knights Add OSU Pitcher Dakota Donovan
Happy Thursday, everyone, from the world-wide headquarters (WWHQ) of the Corvallis Knights, your 2016 West Coast League champions!
—————
We have bolstered our pitching staff with the addition of Oregon State's Dakota Donovan, a 6-foot-6 right-hander. He redshirted this past season after earning all-state honors three times at Pine View High School in Washington, Utah. He will join us for the upcoming Bellingham series.
A four-year letterman, he was ranked as the No. 222 high school player in the nation by Perfect Game following his senior year. He was a three-time all-state selection, a two-time MVP, and helped Pine View win two Utah 3A state titles.
—————
The Knights host North Division powerhouse Bellingham in a rematch of the 2014 and 2016 West Coast League Championship Series this Friday through Sunday. The Bells won the final two games of the series to prevail 2-1 in 2014; the Knights turned the tables on the Bells in 2016 and took Game 1 and Game 3 for the crown.
Friday night is Big League Chew Youth Baseball and Softball Night. The first 250 fans will receive a pouch of Big League Chew and a sheet of Knights trading cards. All kids 18 and under who wear their team's youth jersey will be admitted free.
Saturday night is Samaritan Health Services Fireworks Night, with a special 7:15 p.m. start time.
The Bells are a charter franchise in the WCL. The Knights won 2 of 3 at Bellingham on June 9-10, own a 45-30 all-time series edge, and are 22-8 vs. the Bells at Goss Stadium.
Bellingham features outfielder Shane Hanon, the WCL's leading hitter (.331) and an all-WCL selection in 2016, and outfielder Austin Shenton, the WCL Player of the Week for June 12-18. Hanon plays at Marshall; Shenton is headed to Florida International this fall.
The series begins an eight-game, seven-night homestand. Corvallis hosts Victoria on Monday, Tuesday and Wednesday, then finishes the homestand with a nonleague doubleheader against the Perth Heat Colts and the Mid-Valley Southpaws American Legion team on Thursday.
—————
Knights' alum Slater Lee (2015), a right-handed pitcher from Cal Poly, has signed with Oakland. He was taken by the A's in the 24th round of the MLB draft last week.
Slater was 2-1, 2.56 in nine games with the Knights, with 37 strikeouts in 45.2 innings. He earned honorable mention all-WCL honors, and was ranked as the WCL's No. 30 pro prospect by Perfect Game.
Congrats to Slater. We'll update the whereabouts of his pro destination when he gets assigned.
—————
Some news of our Knights in the majors:
The Los Angeles Angels placed RHP Bud Norris (2005) on the 10-day disabled list with an inflamed knee, retroactive to June 19.
The Pittsburgh Pirates have activated catcher Chris Stewart (2001), on the DL since May 30 with a strained hamstring.
—————
Charlotte (AAA International, White Sox) first baseman Danny Hayes (2010) was 1-for-2 with a double and two walks in a 4-3 win over Gwinnett on Wednesday to earn Corvallis Knights Minor League Player of the Day honors. He played at Oregon State.
Honorable mention goes to:
San Antonio (AA Texas, Padres) outfielder Nick Torres (2012) was 1-for-4 with a run in a 7-4 win over Corpus Christi. He played at Cal Poly.
—————
That's all for today. See you on Friday.