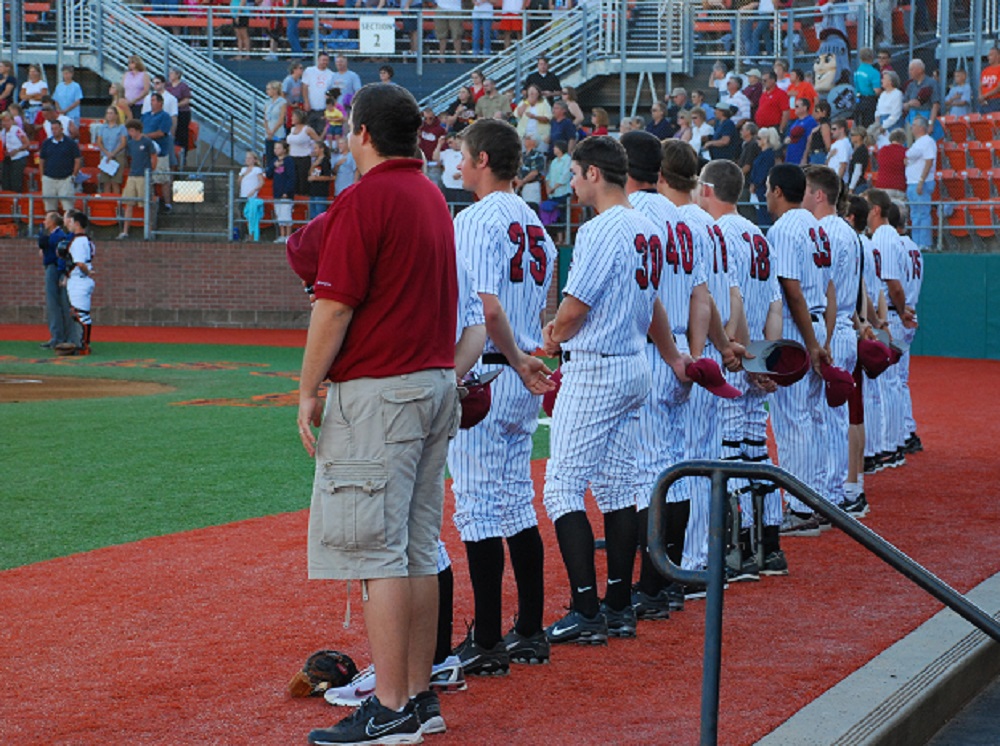 Brooks Hatch Blog: Addition of Pitchers Completes 2019 Roster
Happy Wednesday, everyone, from the world-wide headquarters (WWHQ) of the Corvallis Knights, your 2016-2017 and 2018 West Coast League champions!
It's only 112 more days until our May 29 opener on Science, Engineering & Art Day game at Goss Stadium!
————–
We have signed Stanford pitcher Alex Williams for the 2019 season. He is a 6-foot-3, 205-pound freshman from Castro Valley, Calif., who graduated from Redwood Christian High School in San Lorenzo, Calif. He bats and throws right-handed.
Williams was 10-1 with an 0.50 ERA in 13 games in 2018, with 133 strikeouts and only seven walks in 70 innings. He also hit .500 (32-64), with 10 doubles, six triples, two homers and 27 RBIs in 25 games as a position player.
He was a San Francisco Chronicle and Bay Area News Group first-team all-star and the Castro Valley Forum's area Player of the Year. He was also named the national Player of the Year by the Christian School Athletic Association.
Williams was the MVP of the BCL East League as a junior and senior and was the league's Most Valuable Pitcher in 2016 and 2017. He was named the California Small Schools Player of the Year by CalHiSports and MaxPreps.
He was a three-year captain on league-championship baseball teams and captained the basketball team as a junior and senior. He was MVP of the baseball team in 2016, 2017 and 2018.
Welcome to the Knights, Alex!
————–
We have also signed freshmen pitchers Jack Baird of Pepperdine and Rodney Boone of UC Santa Barbara for the 2019 season.
Baird is a 6-foot-4, 185-pound right-hander from Legend High School in Parker, Colo. He lettered three times at Legend and had 70 strikeouts in 50 career innings. He was the team's Pitcher of the Year in 2017, when he had 45 strikeouts and a 5-1 record and 1.86 ERA in 37 innings. He was honorable-mention all-state as a senior.
Baird played for the Slammers Colorado club team for four years and was named a Perfect Game honorable-mention all-American as a senior.
"Jack is a lean and athletic right-handed pitcher with great upside," Pepperdine coach Rick Hirtensteiner said. "He has quick-twitch type muscle actions, which project well for his baseball future.
"Jack has a live fastball with a swing-and-miss breaking ball. He pitches with a quick tempo and is fearless on the mound. Jack has the ability to be dominant on the mound and will be a big part of our pitching staff in 2019."
Boone is a 6-foot-2, 175-pound freshman lefty from Orange, Calif., who graduated from Tustin High School in Tustin, Calif. Boone had 32 strikeouts in 25.2 innings for Tustin in 2018.
Welcome to the Knights, guys!
For our complete 2019 roster (to date), please click here!
————–
Vancouver Island could have two West Coast League teams playing by the 2020 or 2021 season. The ownership group of the Victoria HarbourCats, which includes John Wilson, Rich Harder, Ken Swanson and Managing Partner Jim Swanson, gave full notice to the WCL of its intention to place a team in Nanaimo, playing out of historic Serauxmen Stadium.
Under league rules, ownership groups can own more than one team as each club sets up different baseball operations departments to maintain fairness and competitiveness. Please click here for more information, from Our Sports Central.
————–
Alum Dylan Jones (2009-10) has been promoted to volunteer assistant coach at UC Santa Barbara. He had been the team's Director of Baseball Operations since Aug., 2017.
"Dylan has been very diligent and hard-working in his time at UCSB and we're looking forward to expanding his role from a coaching aspect," head coach Andrew Checketts said. "He has a high baseball IQ that will be a great resource for our staff and student-athletes."
A former player at Mt. Hood CC and at Oregon State, Jones has a wealth of coaching experience beginning as an undergraduate assistant at OSU. He worked alongside head coach Pat Casey to help OSU to the 2013 College World Series.
The Portland native has also spent coaching stints with the Medford Rogues, Kelowna Falcons, Bend Elks and Linn-Benton Community College, serving primarily as the team's pitching coach.
"I'm very grateful to Coach Checketts for this opportunity," Jones said. "I'm looking forward to working with our talented student-athletes and helping them be successful on and off the field."
————–
We are thrilled to announce our 2019 regular-season schedule. Next summer's slate features 32 home dates and gets started at 10 a.m. on Wednesday, May 29, with our eighth annual Science, Engineering & Art Day game at Goss Stadium.
After a nonleague series at the Humboldt Crabs, we open the West Coast League schedule at Walla Walla on June 4. We host the Haysville Hammers at Linn-Benton on June 12 in a non-league game; our WCL home opener is June 14, against the Cowlitz Black Bears.
Like last season, start times for Monday-Saturday games is 6:30 p.m. Sunday games will start at 3 pm. Fireworks games will have special start times, either 7:15 p.m. or 7:05 p.m.The Knights 2019 home schedule features six Thursday games, six Friday games, five Saturday games, five Sunday games, one Monday game, four Tuesday games and five Wednesday games.
Reserve the best seats in the house for the 2019 season now by emailing [email protected] or by calling (541) 752-5656.
The schedule:
MAY: 29, Portland Sea Dogs. 31, at Humboldt Crabs.
JUNE: 1-2, at Humboldt Crabs. 4-6, at Walla Walla. 7-9, at Victoria. 12, Hayesville Hammers (@ LBCC). 14-16, Cowlitz. 18-20, Bellingham. 21, Gerding Construction. 22-24, at Yakima Valley. 25-27, Ridgefield. 28-30, Yakima Valley.
JULY: 1, Hayesville Hammers. 2-3: Portland. 4, at Portland. 5-7, at Ridgefield. 8-10, at Port Angeles. 11, Mid-Valley Southpaws. 12-14, Kelowna. 18, Chaffey Baseball. 19-21, Walla Walla. 22-23, All-Star Game, at Bend. 24, at Portland. 25, Portland. 26, at Portland. 27-29, at Bend. 30-31, Bend.
AUGUST: 1, Bend. 2-4, at Cowlitz. 6-8, at Bellingham. 9-11: Wenatchee.
————–
Brad Norris-Jones will step down as general manager of the Victoria HarbourCats organization effective January 31, 2019, for an opportunity that will be made known shortly. Please click here for more information, from Our Sports Central.
Two future UCLA Bruins have signed with Walla Walla for the upcoming season. Please click here for more information, from Our Sports Central.
The Bellingham Bells have signed Stanford freshmen Cody Jensen and Austin Kretzschmar for the upcoming season. Please click here for more information, from Our Sports Central.
————–
That's all for today. Have a great week and we will see you on Feb. 13!