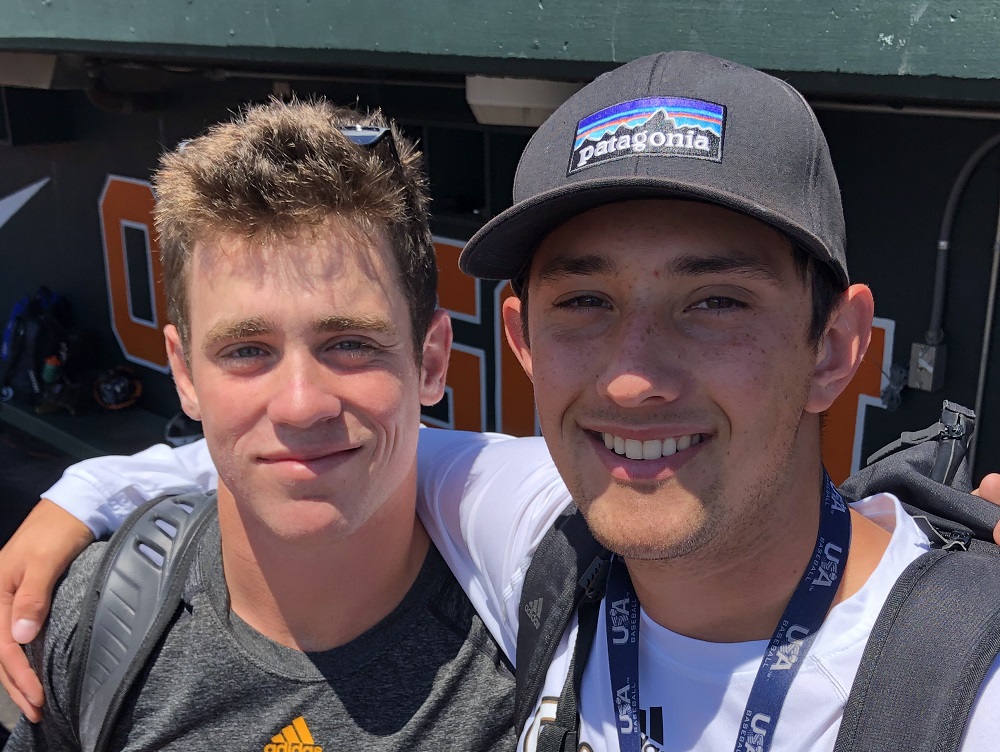 Corvallis Slugger Briley Knight of Utah Named WCL Player of the Week
Corvallis Knights utility man Briley Knight earned West Coast League Moss Adams Player of the Week honors for July 8-14.
Knight (pictured with the reigning WCL Player of the Week, Brooks Lee) went 9-for-22 with 2 homers and 8 RBIs for the week. The former Crescent Valley High School star leads the West Coast League in RBIs with 29, total bases with 72, doubles with 11 and extra bases with 18.
He is currently batting .365 and has hit 5 home runs for the Knights. This past spring as a freshman for the Utes, Briley hit .255 in 40 games.