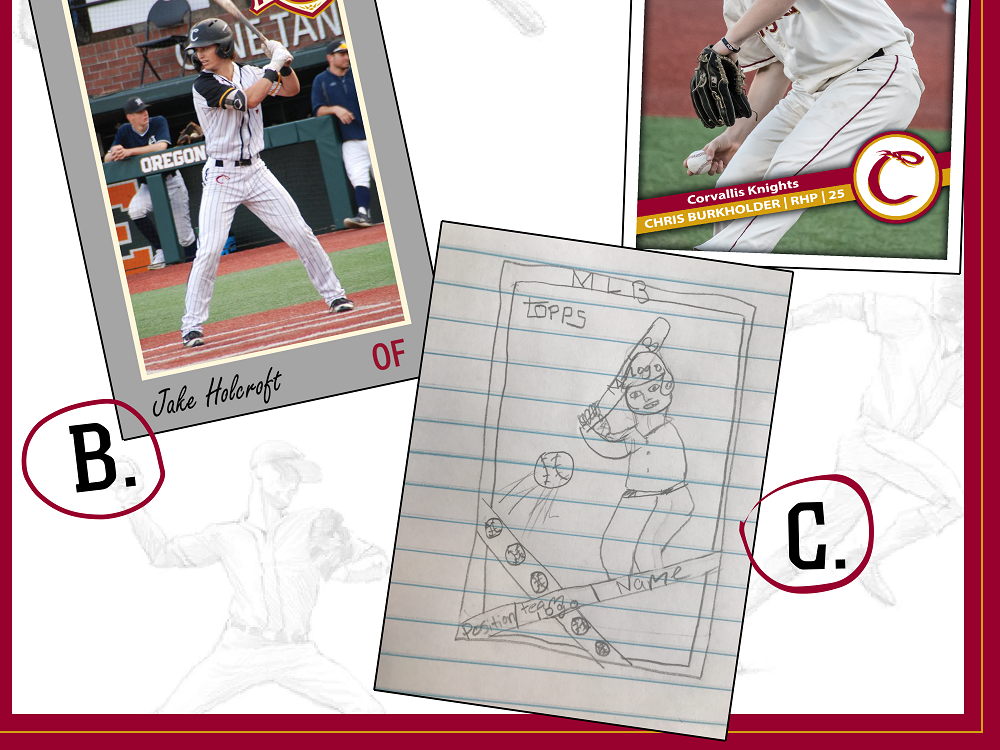 Knights Announce Baseball Card Design Winner
Corvallis, Ore., April 29, 2020 – The Corvallis Knights inaugural fan vote baseball card design winner is…Adele Clenaghen. Her drawing will be further developed into a trading card sheet. This summer, the team will introduce the latest Corvallis Knights trading cards featuring the 2019 Perfect Game Summer Collegiate Team of the Year. The 2020 set will include three trading card sheets and 27 player cards in total.
There were 261 fan votes tallied over Instagram, Facebook and Twitter. Adele (design "C", pictured) bested former Corvallis Knights hurler Chris Burkholder by 7 votes. Burkholder, a Dartmouth alum, pitched for the 2016 WCL champion Knights.
Congrats to Adele Clenaghen, our first ever baseball card design contest winner.