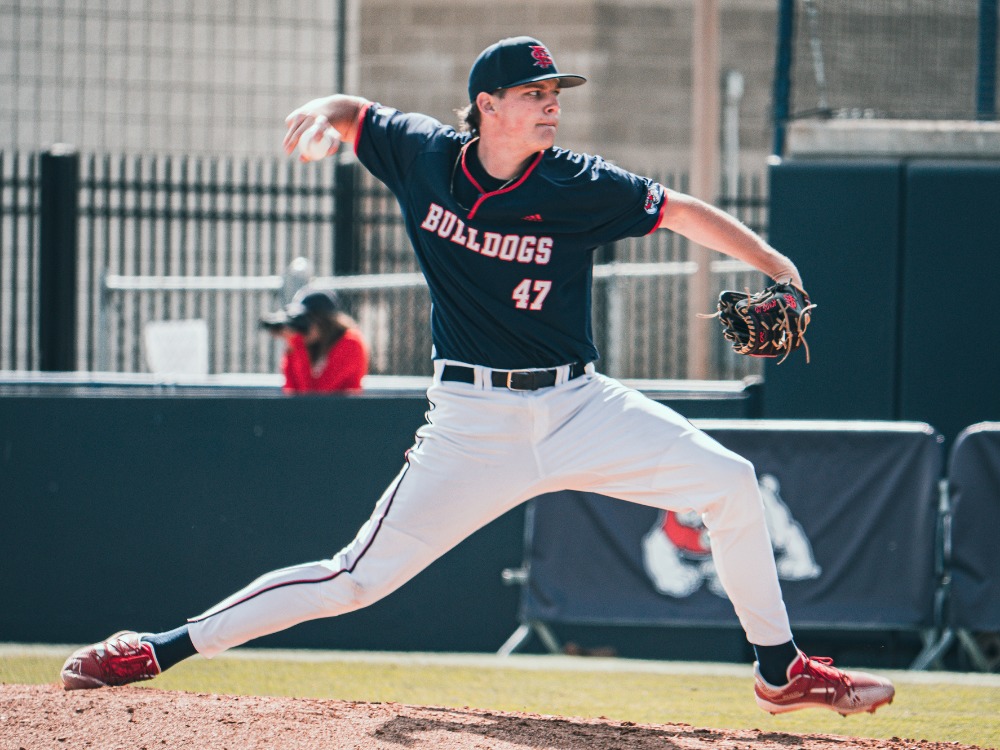 Fresno State righty Angelo signs with Knights
Friday, March 18, Corvallis, Ore. – Fresno State pitcher Roman Angelo has signed with the Corvallis Knights for the 2022 season, head coach Brooke Knight announced Friday.
A 6-foot-5, 225-pound junior righthander from Bakersfield Christian High School in Bakersfield, Calif., he played at Cal State Bakersfield in 2019-21 before transferring to Fresno State. One of his coaches at CSU-Bakersfield was Knights assistant Youngjin Yoon.
Angelo is 1-0 with a 4.30 ERA in five games with the 2022 Bulldogs, with 10 strikeouts in 14.2 innings. He won his lone start, vs. Portland on March 6, allowing one run and seven hits in six innings.
A South Sequoia League all-star at Bakersfield Christian, Angelo was the Roadrunners Sunday starter in 2021 and went 2-2 with a 4.01 ERA and 38 strikeouts in 51.2 innings over 10 games.
He pitched in three games, with a 5.41 ERA in 10.2 innings in 2020. As a freshman in 2019, Angelo led the Roadrunners with a 3.66 ERA and he went 3-1 with 51 strikeouts in 64 innings.
A business major, he enjoys golfing in his spare time. He is a fan of the Seattle Mariners and favors Benchwarmers (movie) and Survivor (TV Show).
The Knights begin the 2022 season on May 26 with their annual Science, Engineering & Art Day, presented by Paventy & Brown Orthodontics, at Goss Stadium against the NW Star Nighthawks. Their WCL opener is June 3 at Yakima Valley; their WCL home opener is June 17 vs. Yakima Valley.