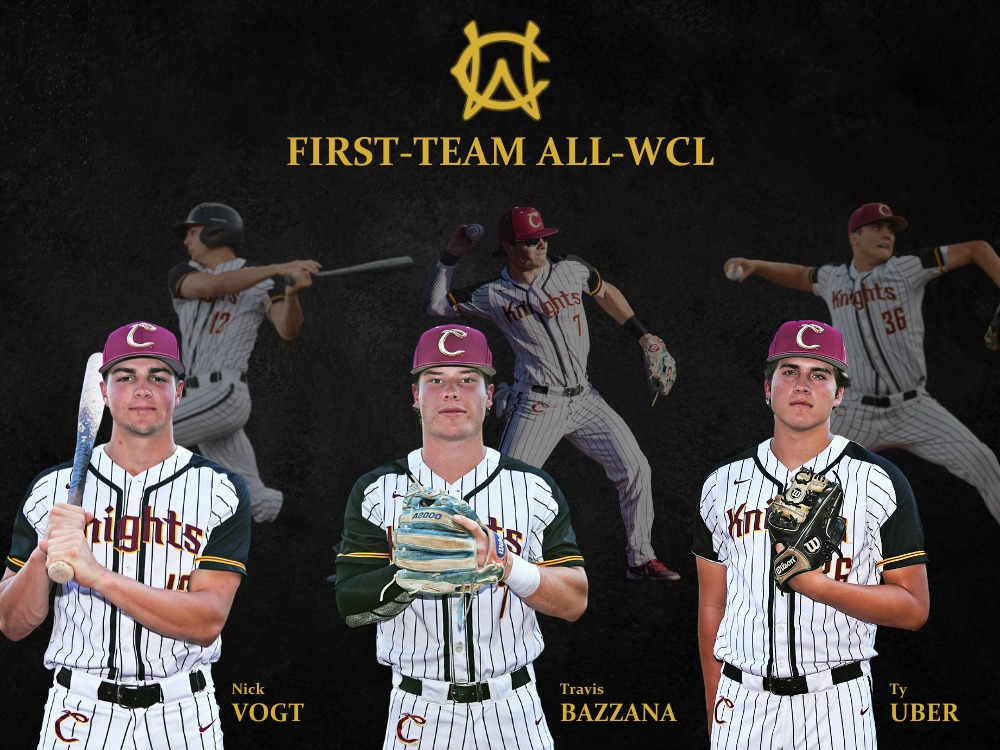 Seven Corvallis Knights Named All-West Coast League
Wednesday, September 1, Corvallis, Ore. – The West Coast League released its all-WCL teams this morning. Seven Corvallis Knights, the league's champion for a fifth consecutive season, were recognized. Future Oregon State Beavers infielder Travis Bazzana, rising sophomore outfielder Nick Vogt and incoming frosh pitcher Ty Uber of Stanford earned first-team all-WCL honors at second base, outfielder and starting pitcher, respectively.
Corvallis ace Ethan Ross, a sophomore-to-be at San Jose State, was named second-team all-WCL as was Knights closer Nate Mendoza of Cal State San Bernardino.
Slick-fielding and sweet-swinging first baseman Kiko Romero of Central Arizona College, an Arizona commit, and incoming freshman catcher Tanner Smith of Oregon State were honorable mention all-WCL selections.
Bazzana led the West Coast League in batting with a .429 average, a new league record, and in hits with 81. Vogt batted .351, 5th best in the league, and finished second in the WCL in stolen bases with 23. Uber went 4-0 with the league's sixth lowest ERA at 2.80 and struck out 55, which was 4th best in the WCL.
Ross was named WCL Pitcher of the Week twice, went 3-1 with a 3.44 ERA and struck out 46 over 34 innings pitched. Mendoza was the league's leader in relief points with 21 and recorded 5 saves, went 3-0 and posted a 1.37 ERA.
Romero was named WCL Player of the Week twice and Smith tied for the Knights lead in RBIs with 27 while playing in 42 of the team's 48 regular-season games and starting all five post-season contests at catcher.