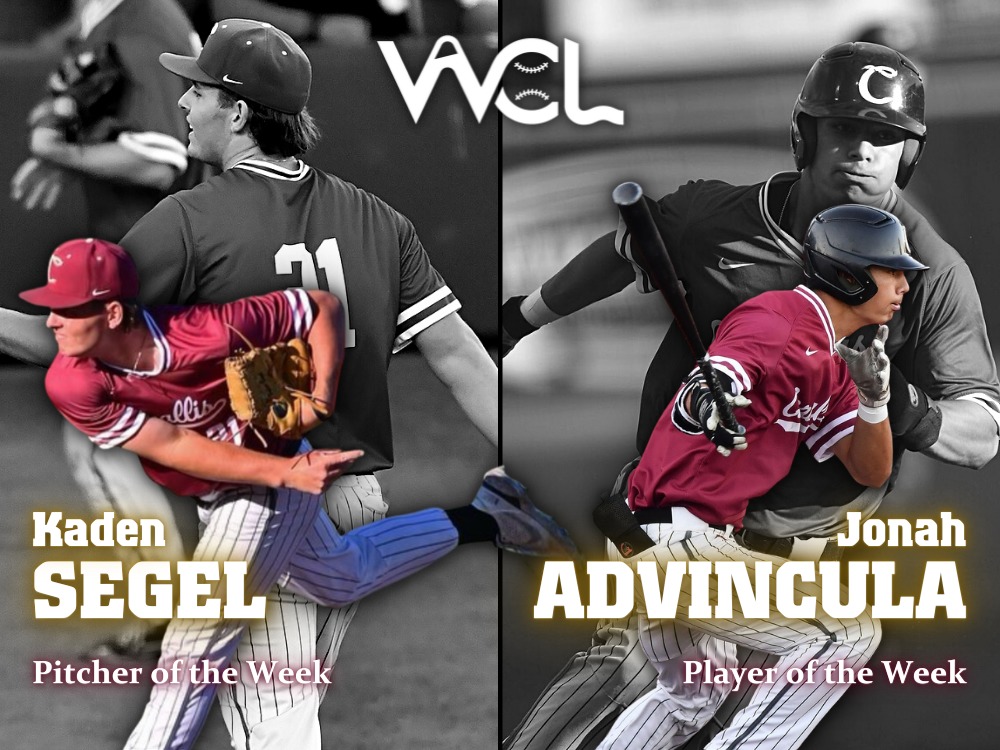 Jonah Advincula and Kaden Segel Named WCL Player of the Week & Pitcher of the Week, respectively
Wednesday, August 17, Corvallis, Ore. – Yesterday, West Coast League commissioner Rob Neyer named the final WCL Player of the Week and Pitcher of the Week of the 2022 season. Future Washington State outfielder Jonah Advincula earned WCL Player of the Week honors and Kaden Segel of Linn-Benton CC was the commissioner's pick as Pitcher of the Week.
Both Knights shined in the post-season, with Advincula going 6-for-15 with 7 runs scored and 7 stolen bases while playing a spectacular center field and Segel making two strong appearances, a start versus Yakima Valley and a relief appearance in the WCL final. Segel earned a championship game win while striking out 10 and walking only one over 9 innings pitched in two Knights victories.
During the regular season for Corvallis, Advincula hit .344 with a team-leading 20 stolen bases. Jonah will play his senior season at Washington State. Segel posted a 4-1 record and 1.83 ERA over 11 appearances, 7 starts and 39.1 innings pitched.
This past spring, Advincula was named first-team ABCA Rawlings NCAA Divison III All-West Region at Redlands. The left-handed hitting outfielder also earned first-team All-SCIAC honors, as he hit hit .430 with 7 home runs and 28 stolen bases. For the NWAC champion Linn-Benton CC Roadrunners, as a frosh, Segel went 4-2 with two saves while posting a 2.43 ERA over 37 innings pitched.
Corvallis won four consecutive elimination games to capture its sixth straight West Coast League title, the club's ninth league crown.
The Knights broke a club total attendance mark in 2022, drawing 61,390 fans for a per game average of 1,805. Corvallis won the WCL South first-half title and finished with a league best overall record of 39-15.
Check out today's Democrat-Herald article by Jesse Sowa titled "Knights baseball: Talent, chemistry, friendship carry Corvallis to another league title" by clicking here.