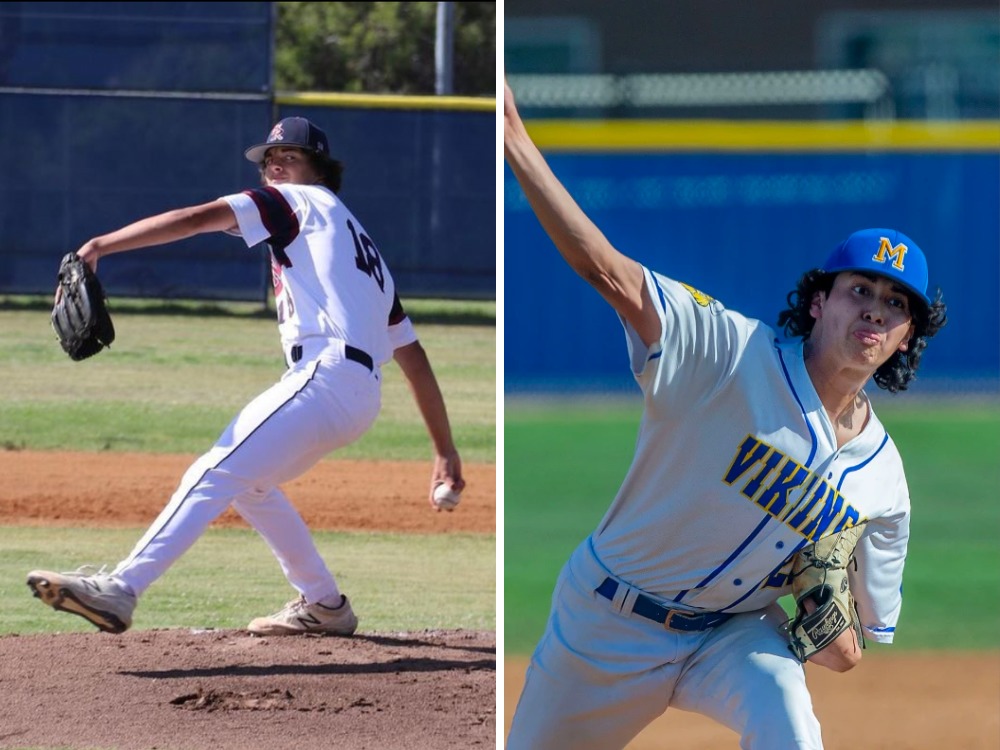 UC Santa Barbara RHPs bound for Corvallis
Tuesday, March 7, Corvallis, Ore. – Two right-handers from UC-Santa Barbara will bolster the Corvallis pitching staff this summer, coach Brooke Knight announced Thursday.
They are Frank Camarillo, a 6-foot-4, 198-pounder from Moreno Valley, Calif., and Tyler Bremner, a 6-2, 185-pounder from San Diego. Both will be sophomores in the 2023-24 academic year.
Camarillo has appeared in one game so far this spring and is 0-0, 0.00 ERA in 0.2 innings, with a strikeout heading into a March 3-5 home series with Xavier.
He was 9-1, 1.86 in 2022 as a senior at Moreno Valley High School, with 122 strikeouts in 75.1 innings over 17 games. He also hit .448 in 33 games, with a homer and 38 RBIs.
Camarillo is a Los Angeles Dodgers fan who enjoys playing video games in his spare time. His favorites are Ferris Buehler's Day Off (movie); Stranger Things (TV show) and Frankenstein (book).
Bremner is 0-1, 12.60 ERA in two appearances this season, with a save and nine strikeouts in five innings.
A four-year letterman at Scripps Ranch High School, he was 4-2, 0.90 in 12 games as a senior, with 90 strikeouts in 54.1 innings. In his career he went 10-8, 1.91 in 31 games, with 159 strikeouts in 113.1 innings.
He is a San Diego Padres fan who likes video games and playing pickup sports in his spare time. His favorites are Ratatouille (movie) and New Girl (TV show).
Corvallis opens the 2023 season on May 25 with the annual Science, Engineering & Art Day at Goss Stadium, presented by Paventy & Brown Orthodontics.
The Knights begin their quest for a seventh-straight WCL championship against the host Ridgefield Raptors on June 2. Their home opener is set for June 15 against the Bend Elks.