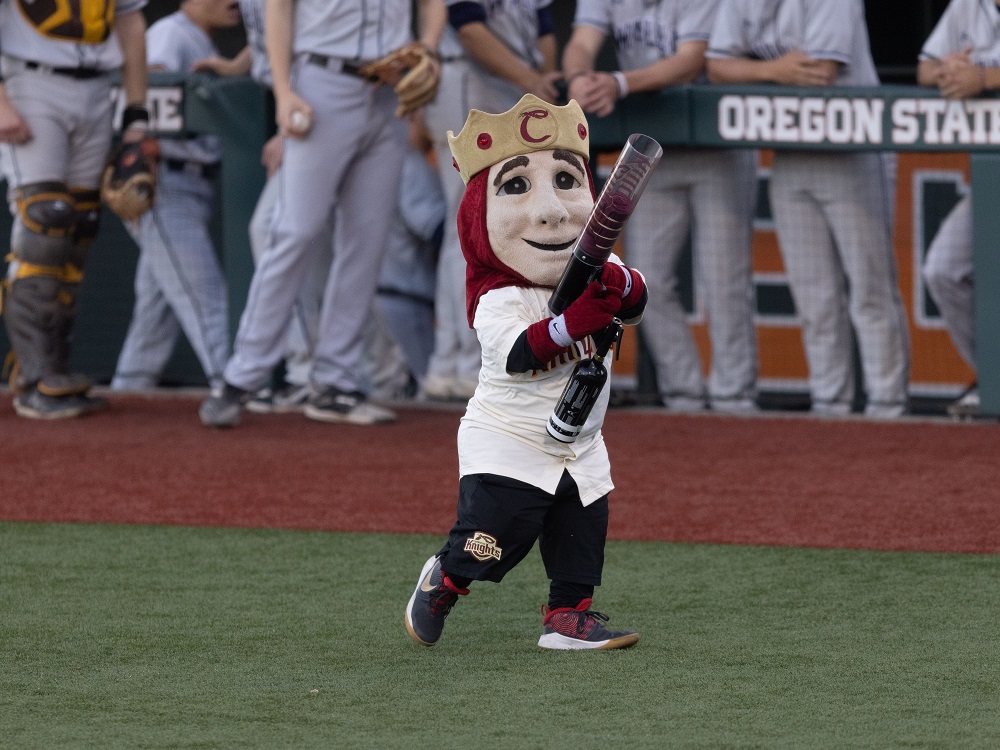 Ridgefield thwarts Knights bid to clinch South Division title
Tuesday, July 5, Corvallis, Ore.  –  Corvallis' bid to clinch the South Division first-half championship, and an automatic berth in the West Coast League playoffs, must wait another day.
Needing one more win to advance to the postseason for the 15th consecutive year, the Knights instead were thwarted by an 11-1 loss to the Ridgefield Raptors on a rainy, gray night at Goss Stadium. It was Ridgefield's first win over the Knights in franchise history.
Ridgefield (15-9 WCL) scored twice in the first inning and twice in the second inning to grab a quick 4-0 advantage. It cruised home from there, battering four Corvallis pitchers for nine doubles and 18 hits.
Mason Le (CSU Northridge) had two hits, Jonah Advincula (Redlands) an RBI triple and Logan Johnson (Gonzaga) a double for the Knights (17-8 all, 17-7 WCL).
The Knights will try again to clinch on Wednesday, when the series shifts to Ridgefield. The pitching matchups are righthanders Jesse Barron (3-0, 0.00) of San Francisco for the Knights and Cooper Rons (1-0, 1.00) of UCSB for the Raptors.
The series concludes at 6:35 p.m. Thursday at Goss Stadium. Portland righty Joey Gartrell (0-0, 1.45) goes for the Knights, opposed by Dixie State lefty Ben Hart (1-1, 3.52) for the Raptors.
The Knights begin an 11-game road trip at Bend on July 8-10. They travel to Edmonton on July 12-14 for their first-ever games against the Riverhawks, then visit Wenatchee on July 15-17.
Their next home game following the road trip is July 19-21 against Cowlitz.