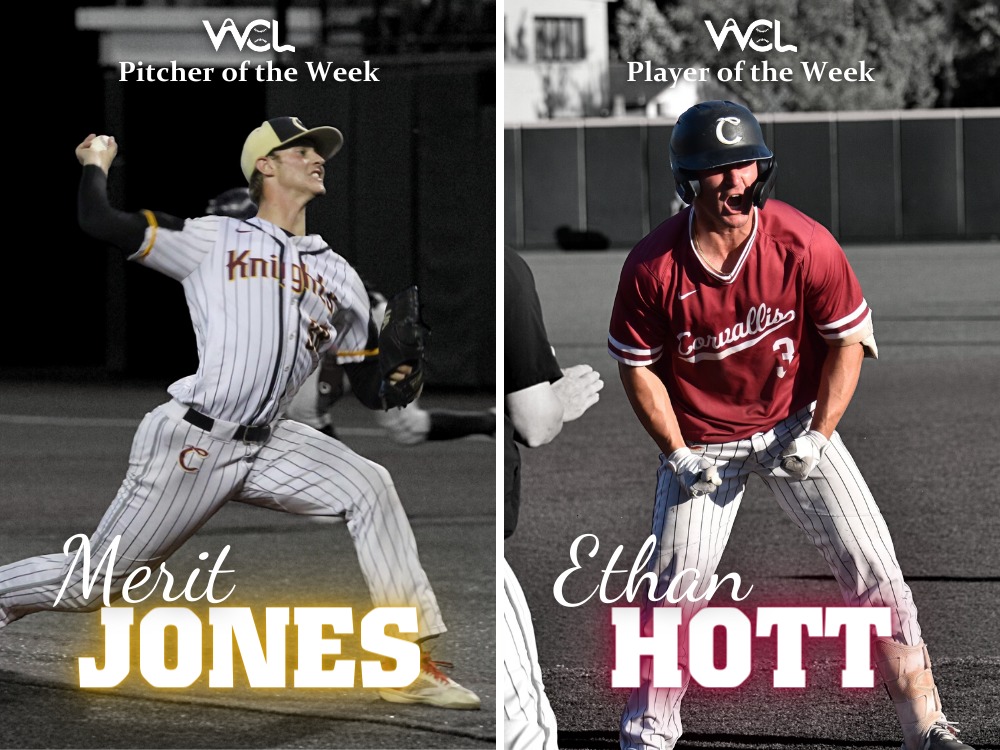 Merit Jones of Utah and Ethan Hott of Stanford Named WCL Pitcher and Player of the Week, Respectively
Tuesday, August 15, 2023 – Corvallis Knights post-season stars Merit Jones of Utah and Ethan Hott of Stanford were named West Coast League Pitcher of the Week and Player of the Week for August 7-14, respectively. Both rising sophomores delivered extraordinary performances throughout the playoffs.
Jones did not allow a single run over two starts, shutting out Cowlitz on August 8 over six innings and tossing 5.2 scoreless innings last night in the WCL championship game versus Victoria, to earn the win. In total, Merit struck out 15 while walking only 4 and allowing only 4 hits. The Utes right-hander went 1-1 with a 1.45 ERA during the regular season and struck out 32 over 31 innings pitched, 9 appearances and 6 starts.
Hott went 8-for-16 in the post-season and 3-for-3 in yesterday's title game with 2 RBIs. For the regular season, the outfielder from Stanford hit .281 with 29 RBIs and led Corvallis in stolen bases with 18.
Jones and Hott were the first Corvallis Knights to earn weekly honors in 2023.
Corvallis won the WCL South second-half title, finished with the league's top record at 39-15 and captured its 7th straight WCL championship.