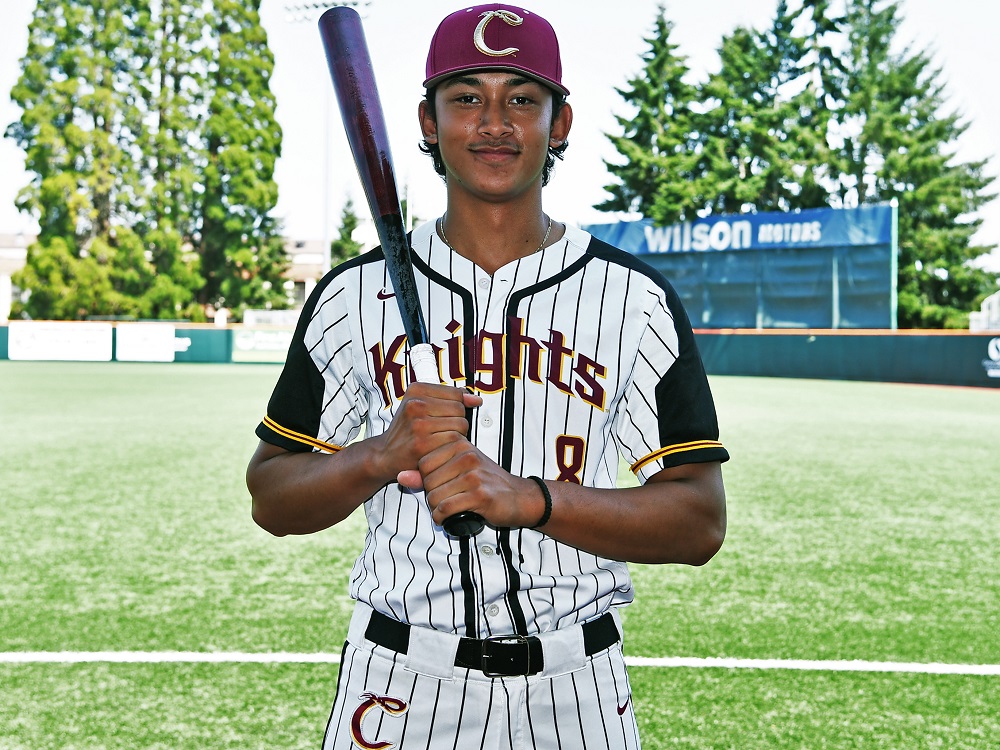 Divisional Playoff Series With Ridgefield Up Next for Knights
Thursday, August 12, Corvallis, Ore. – Corvallis closed the West Coast League regular season with a 6-3 loss to Bend before a Fan Appreciation Night crowd of 2,168 at Goss Stadium.
The playoffs are next for the Knights (37-11 WCL, 19-5 second half, 46-13 overall), who won the South Division's first- and second-half championships and posted the league's best overall record.
Corvallis will open the best-of-3 division series at Ridgefield at 6:35 p.m. Saturday. Game 2 is set for 6:35 p.m. Sunday at Goss Stadium; Game 3 (if necessary) would be at Goss Stadium at 6:35 p.m. Monday. The Knights were 6-0 vs. Ridgefield this season. They have won four consecutive WCL championships.
Right fielder Nate Nankil (Cal State Fullerton) went 4-for-4 with a homer, a double and an RBI in his final game with the Knights. He and Titan teammate Jacob Vargas must return to school this weekend. Nankil hit .270 in 44 games, with two homers and 27 RBIs.
"Honestly, I had a blast here this summer," Nankil said. "I love it in Corvallis, with the great atmosphere from the fans.
"The coaches always had my back, all season. My last message to the team is, 'Go get that ring.' "
Future Oregon State infielder Travis Bazzana went 1-for-4 with a double and a sacrifice fly to finish the season with a league-leading and team-record .429 average. He led runnerup Rikuu Nishida of Cowlitz (.370) by a whopping 59 points.
Future Linn-Benton pitcher Kaden Segel blanked the Elks for four innings in his second start. He struck out six, walked one and spaced four hits. He threw 50 strikes in 81 pitches.