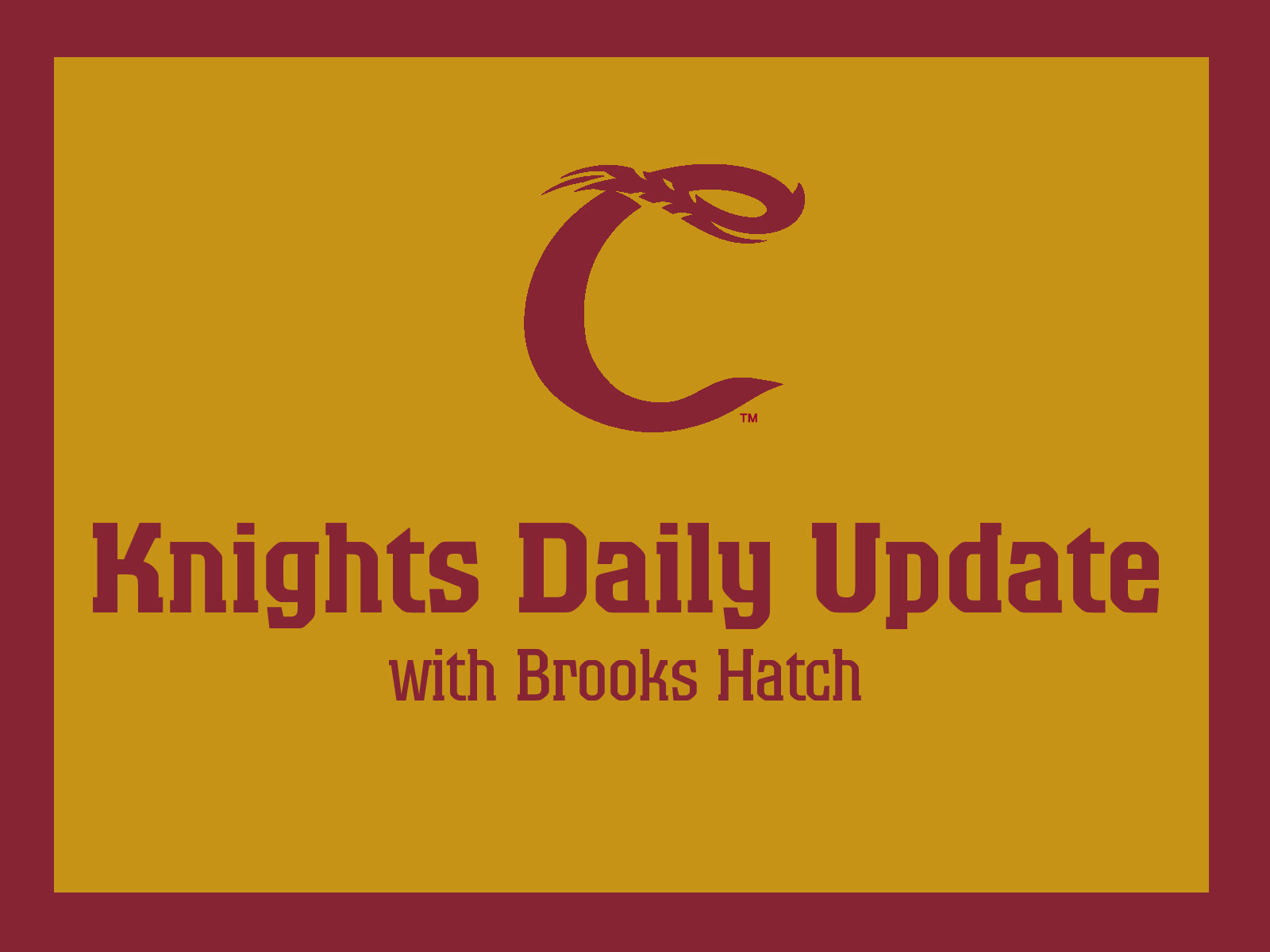 Brooks Hatch Blog: Knights Home With Bells After Series Win
Happy Friday, everyone, from the world-wide headquarters (WWHQ) of the Corvallis Knights, your 2016 West Coast League champions! Here is your Knights news of the day.
—————
Big night for us in Victoria on Thursday, where defeated the HarbourCats 14-4 to win the series. We have now captured 5 of 6 WCL series, and all four series on the road.
Claire Eccles, a University of British Columbia lefty who is the first woman to play in the WCL, pitched the ninth for Victoria and allowed one run on two hits.
The Knights now lead second-place Bend by four games in the South Division, with nine games remaining in the first half of the season. The winner of the first half (27 games) earns an automatic playoff berth.
—————
The Knights host North Division powerhouse Bellingham in a rematch of the 2014 and 2016 West Coast League Championship Series tonight through Sunday. The Bells won the final two games of the series to prevail 2-1 in 2014; the Knights turned the tables on the Bells in 2016 and took Game 1 and Game 3 for the crown.
Our starting rotation is Cal Poly righty Connor Redmond (0-0, 0.00) tonight; UC Irvine righty Cole Spear (0-0, 0.00) on Saturday and Tulane lefty Ross Massey (0-1, 4.10) on Sunday. It will be the first start of the summer for Redmond and Spear.
Tonight is Big League Chew Youth Baseball and Softball Night. The first 250 fans will receive a pouch of Big League Chew and a sheet of Knights trading cards. All kids 18 and under who wear their team's youth jersey will be admitted free.
Saturday night is Samaritan Health Services Fireworks Night, with a special 7:15 p.m. start time. Sunday is Halfway to Chrtistmas Night, presented by UPS.
The Bells are a charter franchise in the WCL. The Knights won 2 of 3 at Bellingham on June 9-10 and own a 45-30 all-time series edge, and they are 22-8 vs. the Bells at Goss Stadium.
Bellingham features outfielder Shane Hanon, the WCL's leading hitter (.331) and an all-WCL selection in 2016, and outfielder Austin Shenton, the WCL Player of the Week for June 12-18. Hanon plays at Marshall; Shenton is headed to Florida International this fall.
The series begins an eight-game, seven-night homestand. Corvallis hosts Victoria on Monday, Tuesday and Wednesday, then finishes the homestand with a nonleague doubleheader against the Perth Heat Colts and the Mid-Valley Southpaws American Legion team on Thursday.
—————
Knights' alum Roman Garcia (2016), a first baseman from the University of San Diego, has signed with Houston. He was taken by the Astros in the 19th round of the MLB draft as the 571st overall selection.
Garcia hit .287 (50-174) in 46 games in 2016, with two homers and 23 RBIs. He then hit a decisive homer in our Game 3 win over Bellingham in the WCL Championship Series. He hit .381 (8-21) in five playoff games, with a homer and six RBIs.
Roman was honorable-mention all-WCL. We'll update the whereabouts of his pro destination when he gets assigned.
—————
Charlotte (A Florida State, Rays) first baseman Dalton Kelly (2014) was 4-for-5 with a homer, a double, three RBIs and three runs in a 13-10 win over St. Lucie on Thursday night to earn Corvallis Knights Minor League Player of the Day honors. He played at UC Santa Barbara.
Honorable mention goes to:
San Antonio (AA Texas, Padres) outfielder Nick Torres (2012) was 2-for-3 with a run, a double and two RBIs in a 9-5 win over Midland. He played at Cal Poly.
Toledo (AAA International, Tigers) pitcher Matt Boyd (2010) allowed two runs and had seven strikeouts in 5.1 innings and got the victory in a 5-3 win over Columbus to improve to 3-0. He played at Oregon State.
Palm Beach (A Florida State, Cardinals) outfielder Blake Drake (2013) was 3-for-5 with a homer, a double, two runs and two RBIs in an 8-1 win over Jupiter.
—————
That's all for today. See you at the ballpark this weekend, and back here on Monday.