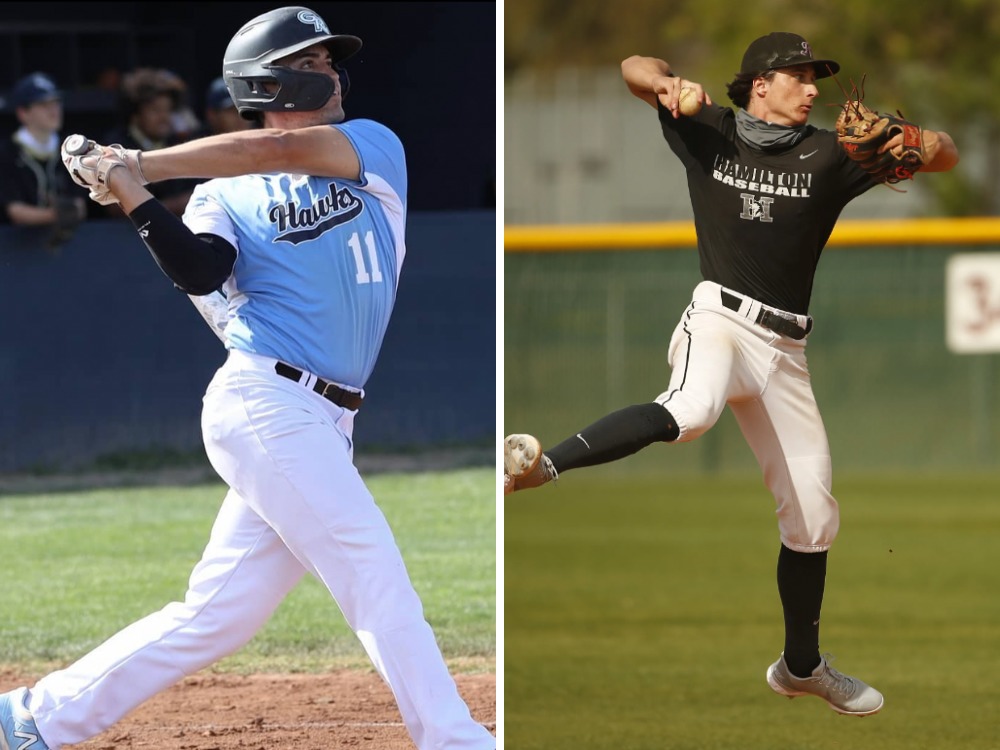 Avila, Thiele continue Central Arizona pipeline
Monday, Feb. 27, Corvallis, Ore. – The Central Arizona College pipeline to the Corvallis Knights will be primed this summer by sophomore infielders Blake Avila and Luke Thiele, coach Brooke Knight announced Monday.
Avila is a 5-foot-11, 200-pound first baseman from Gila Ridge High School in Yuma, Ariz. Thiele is a 6-1, 195-pound shortstop from Hamilton High in Chandler, Ariz.
A left-handed hitter, Avila was a 2022 CAC teammate of former Knights first baseman Kiko Romero, now at the University of Arizona. They helped lead the Vaqueros to the NJCAA national title in 2022.
Avila is batting .184 in 17 games in 2023, with five RBIs. He had a standout 2022 season, hitting .297 in 56 games, with eight homers and 53 RBIs. He then played for the Mat-Su Miners in the Alaska Summer League and hit .297 again, with five homers and 22 RBIs in 30 games.
His favorite MLB team is the Boston Red Sox, and he enjoys golfing in his spare time. His media favorites are Catch me If You Can (movie), Stranger Things (TV show) and Holes (book).
Thiele is a shortstop who is hitting .429 in 12 games this year, with a homer and four RBIs. He hits and throws right-handed, and redshirted during the 2022 season.
Corvallis opens the 2023 season on May 25 with the annual Science, Engineering & Art Day at Goss Stadium, presented by Paventy & Brown Orthodontics.
The Knights begin their quest for a seventh-straight WCL championship against the host Ridgefield Raptors on June 2. Their home opener is set for June 15 against the Bend Elks.