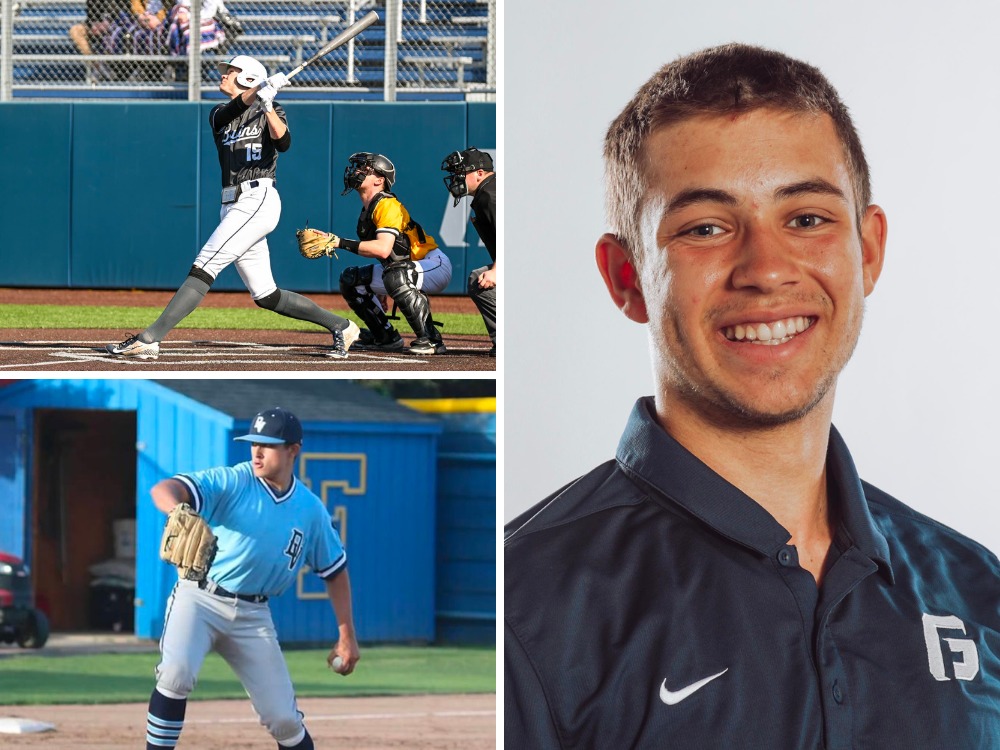 Three George Fox Bruins to join Knights
Friday, March 24, Corvallis, Ore. – Three players from George Fox University will join the Corvallis Knights for the 2023 season, coach Brooke Knight announced Friday.
They are junior first baseman/right-handed pitcher Jonathan Stone, sophomore second baseman Tyler Durant and sophomore utility Stanley Schoppe. Stone is a full-season signee; Durant and Schoppe are on 10-day contracts.
Stone is a 6-foot-7, 225-pound right-hander from Roseburg High School in Roseburg, Ore. A junior mechanical engineering major, he is batting .358 for the Bruins in 2023, with a homer and 14 RBIs in 17 games heading into this weekend's home series against Puget Sound.
On the mound he is 0-3, with a 3.70 ERA in 12 lifetime games, with 13 strikeouts in 24.1 innings pitched. He was a Southwest Conference all-star at Roseburg before enrolling at GFU.
His favorites are Top Gun (movie); the Mandalorian (TV show) and Lone Survivor (book). He is a Texas Rangers fan who enjoys all outdoor activities.
Durant is a 6-2, 205-pounder from Dougherty Valley High School in San Ramon, Calif. A sophomore this spring, he is majoring in accounting and finance.
He has played eight games this spring and is hitting .292 with two RBIs. He hit .284 in 27 games in 2022, with a homer and 11 RBIs.
Durant's favorites are Lord of the Rings (movie) and The Book of Boba Fett (TV show). He is an Oakland A's fan who enjoys puzzles and working out in his free time.
Schoppe is a 5-10, 185-pounder from Tigard who played at Jesuit High School. His father, Dave, played at Oregon State and then with the Aloha Knights from 1999-2002.
He is batting .156, with five doubles and two RBIs, in 14 games this year. He played sparingly as a freshman in 2022 and hit .077 with an RBI in nine games.
Schoppe is a Baltimore Orioles fan who enjoys the beach and spending time with his family and friends. His favorite movie is A Few Good Men; The Office is his favorite TV show.
Corvallis opens the 2023 season on May 25 with the annual Science, Engineering & Art Day at Goss Stadium, presented by Paventy & Brown Orthodontics.
The Knights begin their quest for a seventh-straight WCL championship against the host Ridgefield Raptors on June 2. Their home opener is set for June 15 against the Bend Elks.