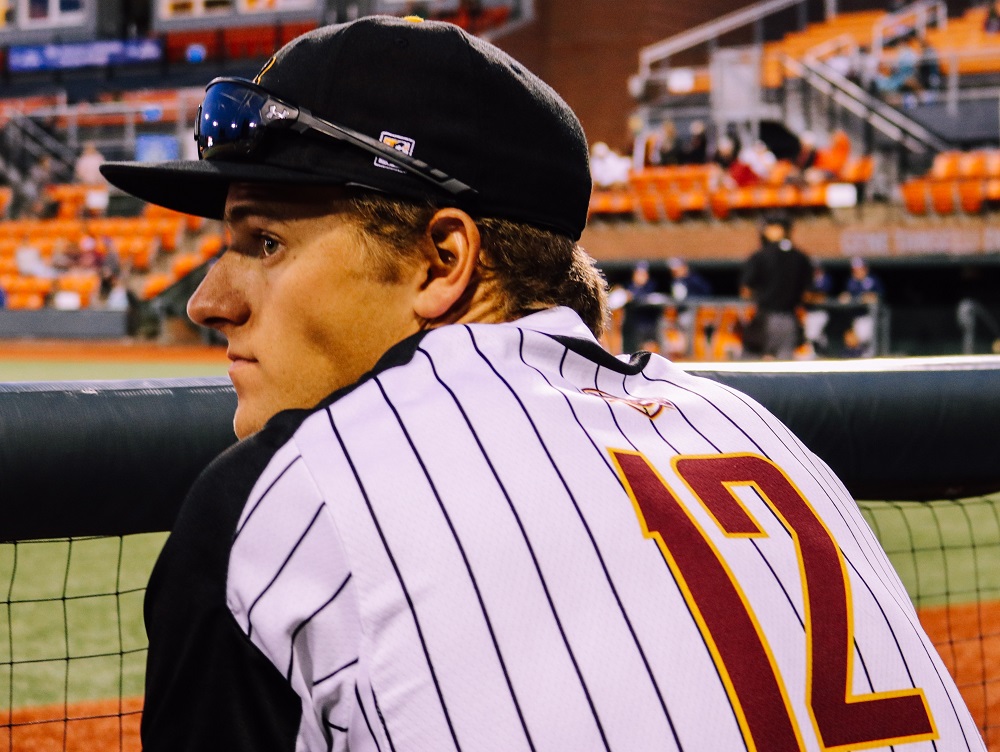 Chandler Anderson of Utah Named Knights MVP
The Corvallis Knights announced their team awards this morning as voted on by the coaching staff and club CEO Dan Segel.
The back-to-back-to-back champs catalyst and team leader Chandler Anderson of University of Utah earned MVP honors.
Anderson (pictured) played stellar defense in center field and led the team in hitting with a .337 batting average; and in doubles with 20 and stolen bases with 26. The senior shattered the Knights single-season mark in both at bats with 258 and hits with 87.
Chandler started in the 2018 WCL All-Star Game and was named second-team all-WCL.
In addition to his MVP honor, Chandler was the recipient of the Joe Segel Hustle Award, named after club's co-founder Joe Segel.
Landen Bourassa of University of San Francisco earned Top Pitcher honors and Abbott Haffar of UC Riverside was named the club's Top Prospect.
Bourassa, a senior, was masterful all summer and earned West Coast League Pitcher of the Year honors and was a first-team all-WCL selection as Landen led the WCL in wins with 5 and ERA at 1.95.
Haffar followed up his freshman spring at UCR with a breakout summer posting a 1.14 overall ERA over 13 appearances and 31.2 innings pitched. The right-hander went 5-0 with 3 saves and struck out 33.