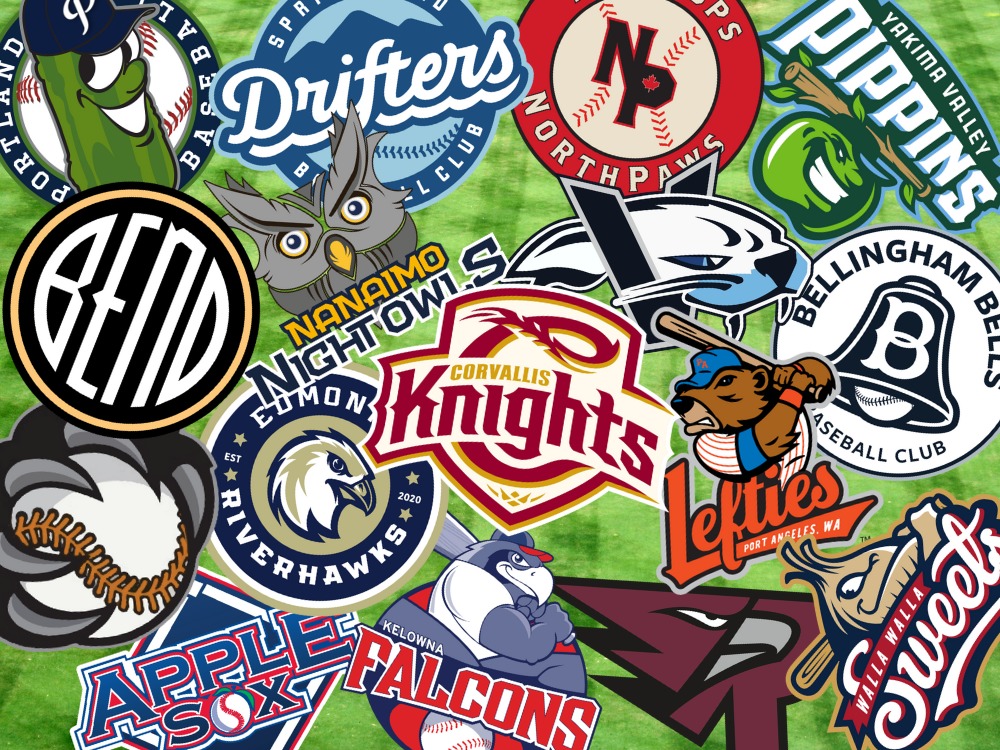 Corvallis Little League to Name Teams after WCL Clubs in 2023
Friday, April 14, Corvallis, Ore. – Fans of the West Coast League will notice some familiar nicknames and colors when they attend youth baseball games at Crystal Lake Park this spring.
The Corvallis Little League will name its teams after WCL franchises this spring, foregoing its long tradition of giving its teams major- or minor-league nicknames.
"We used to order MLB team hats and [use] for our team names, but that became expensive and there were longer lead times" to receive the appropriate apparel, CLL president Chad Barber said.
"Last year we thought the kids needed a team name on their jerseys so we decided to go with minor-league team names. This year we decided to change it up again, and seeing as how we are on the West Coast and in a city with a West Coast League team, we just felt it appropriate to use WCL.
"Our players really need a team name to call themselves. Opening the door using WCL team names, it may interest some of our players to follow particular [league] teams.
"As far as I know, we are the only local league that is using WCL teams."
All CLL baseball teams except the Intermediate team (7th/8th graders) will wear WCL jerseys, a total of 32 teams from T-ball to majors. All 16 WCL teams have given permission to use their nicknames, colors and logos, said CLL uniform coordinator Cari Longman.
"It was a bit tricky, since we didn't want to repeat any colors, so some teams are being represented by their secondary brand color," Longman said. "But we made sure to stay within each team's visual identity as much as possible.
"We sent out the artwork for approval to all the teams and received some really positive feedback."
WCL commissioner Rob Neyer is a huge fan of the change.
"We're just thrilled with the thought of all those kids playing this great game while wearing shirts and jerseys inspired by all our teams," he said. "Corvallis Little League is the first, but we certainly hope they are not the last.
"We look forward to working closely with many more youth baseball and softball groups throughout our league's huge geographic footprint," which covers Oregon, Washington, British Columbia and Alberta.
Longman said the WCL wanted to choose nicknames that would be recognizable to Corvallis residents.
"The West Coast League is such a special part of living in the Pacific Northwest," she added. "We wanted to raise the profile of the WCL while giving players some connection to specific teams that play in our area.
"I think kids are going to be really excited to wear their Knights, Drifters, Elks, or any other WCL team shirt to the games this summer!
"We're really grateful to all the WCL teams for their willingness to participate in the Corvallis Little League in this way. I'm hopeful that we can raise awareness of the WCL, and it establishes a mutually beneficial partnership that can continue in the future.
"Thanks to commissioner Rob Neyer for helping to coordinate everything and to all the teams!"
Barber said feedback has been "overwhelmingly positive," and fully supported by parents of the CLL players.
"I believe the kids also love the different names we are using, like Pickles, so that makes it more fun!" he added. "My hope is this change helps the kids follow different teams other than the MLB."