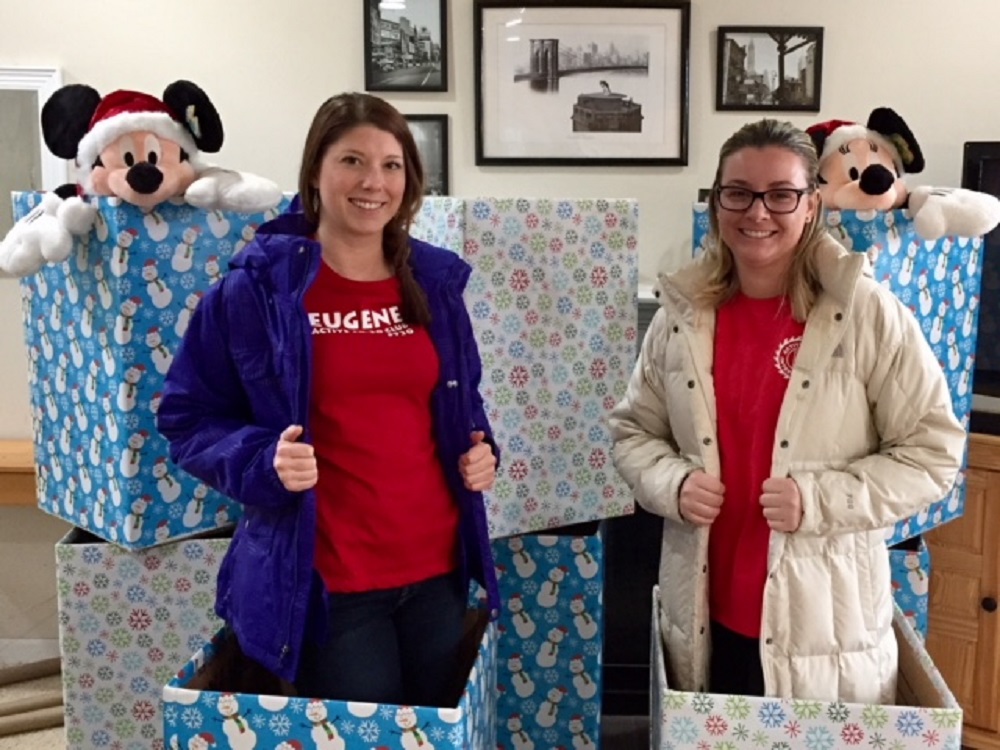 Knights COO Holly Jones Named Register-Guard Volunteer of the Month
The Eugene Register-Guard recognized Holly Jones for her efforts with the 2017 Coats for Kids drive, an annual event managed by the Eugene Active 20-30 Club.
Holly was part of the leadership team that coordinated the donation with agencies in need. The Club also works with media, retail and dry cleaning partners to promote the drive and clean & store the coats. Their volunteer team sorts, cleans and will distribute more than 2,000 coats.
"The Coats of Kids project was blessed by our Eugene/Springfield community this year! We received more than 1,700 winter coats, and the coat donations combined with our financial donations will allow us to distribute more than 2,000 coats back to children in the community," said Holly Jones.
"I am grateful the Corvallis Knights supported my volunteer work here and also made a financial contribution to our drive."
For more info on Jones honor, please click here.