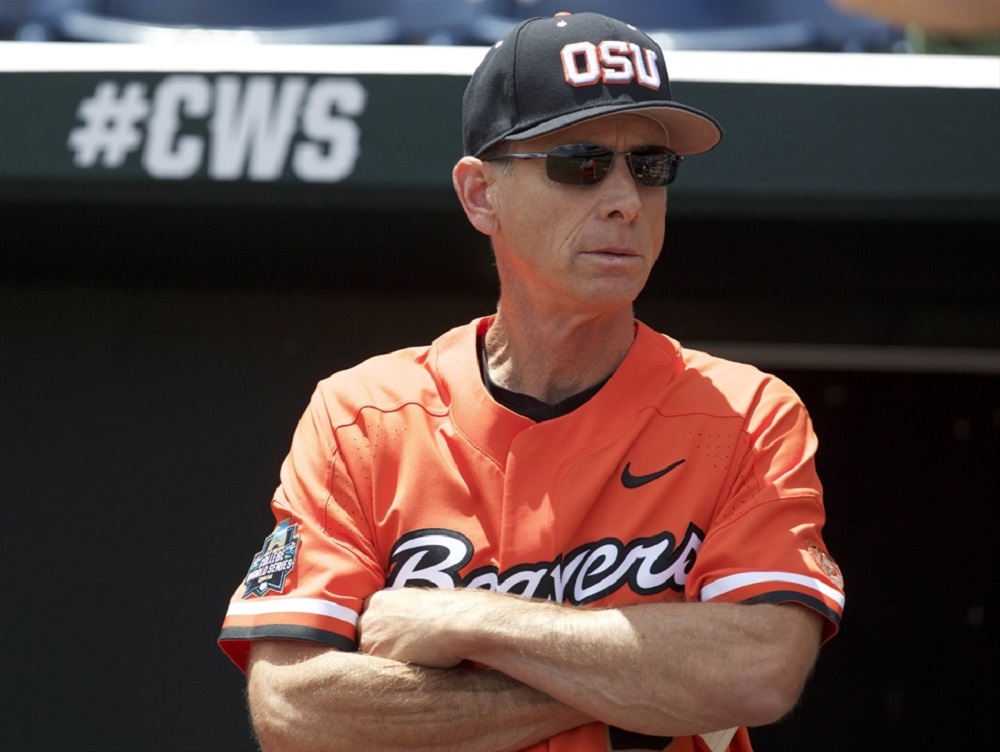 Longtime Partner Pat Casey of Oregon State Baseball Retires
Head coach Pat Casey of the National Champion Oregon State Beavers announced his retirement yesterday. He will be replaced by associate head coach Pat Bailey.
Both Casey and Bailey are longtime friends of the Knights.
Casey was instrumental in making it possible for the Knights to move to Corvallis in 2007. Both Casey and Bailey played a big part in the club's relocation process. At the time, Bailey was the head coach of George Fox University.
Bailey led GFU to a DIII national title in 2004. Knights Baseball Club board member Randy Rutschman was an assistant coach under Bailey that spring, and also an assistant on the 2004 NBC World Series champion Knights team.
Randy's son Adley would later play for coach Case & Bailes (as well as with the Knights in 2016) and become a national champion himself in 2018.
"There are no real words we can share that do justice to how much Pat Casey means to us as an organization," said club CEO Dan Segel. "So, I will touch on one of the things that makes him truly special as a coach; he cares so deeply about his players and he makes it about the players, and he makes it about others. He knows it's all about the players and you take care of them first. And the players know he genuinely loves them."
"His staff has the same understanding and will do an outstanding job keeping the family environment intact and the Beavers competitive.
"We are so appreciative of coach Casey and all the Beaver coaches, and feel fortunate to have the type of relationship we have with such an impactful group that is so genuine, devoted and forward thinking.
"Case is simply a great dude that leads by example and cares so dang much. We are so grateful for him and he's always an inspiration to us and others, as he's the epitome of humility, competitiveness, toughness, thoughtfulness and we over me."