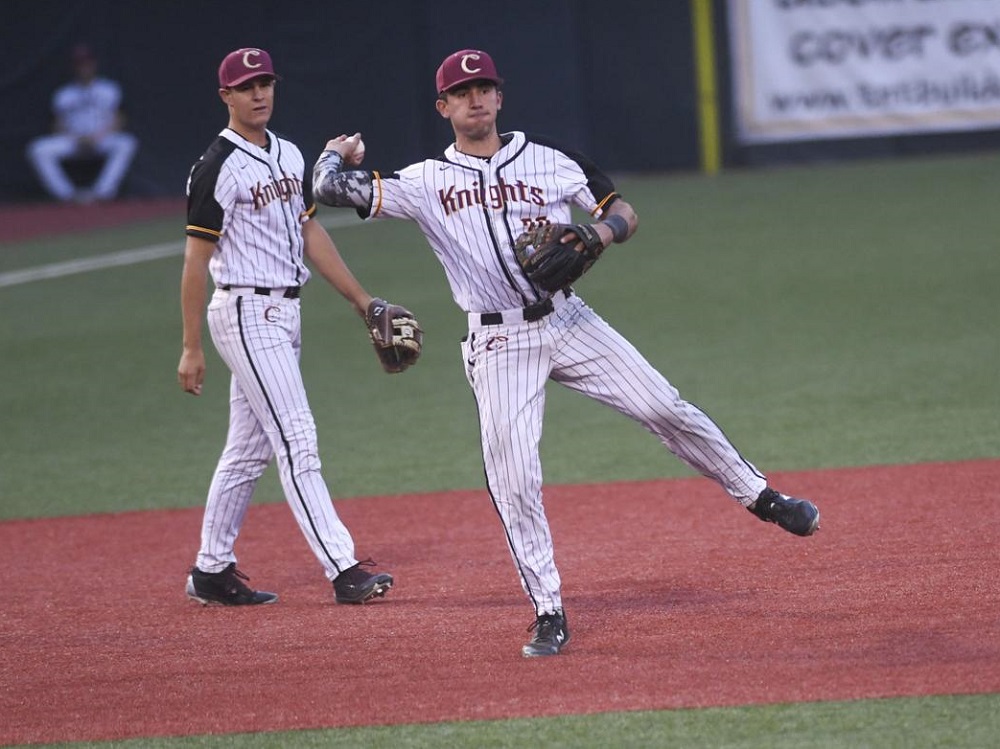 Beau Philip and Connor Redmond Named WCL Players of the Week
WCLCS stars shortstop Beau Philip (Oregon State, pictured) and starting pitcher Connor Redmond (Cal Poly) were named WCL Players of the Week for the week of August 13-19 by league commissioner Rob Neyer.
Both helped lead Corvallis to its third straight WCL title and sixth championship overall, as the Knights swept the Kelowna Falcons in the West Coast League Championship Series.
For more details, click here.